Back again DPR with another tester :-).
Pic in editor showing ocean gone dry.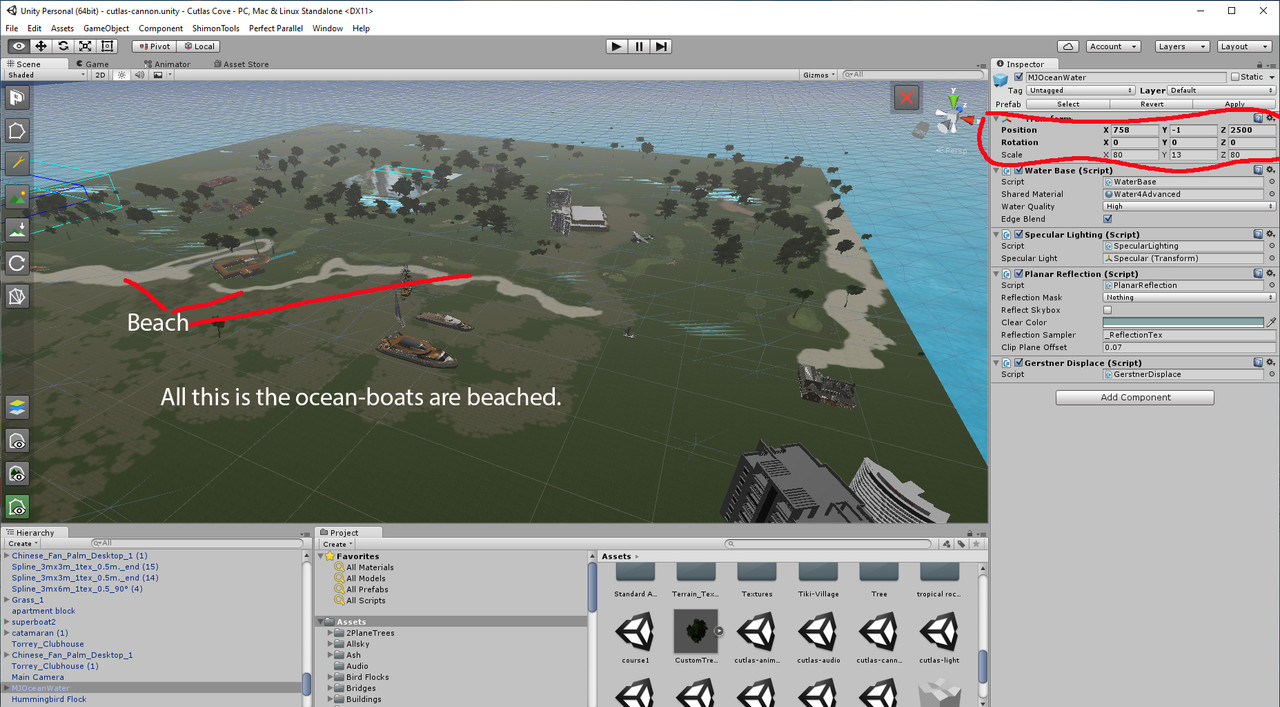 Terrain inspector. Resolution of 257 present again. Bunkers are flat but all trees and buildings floating.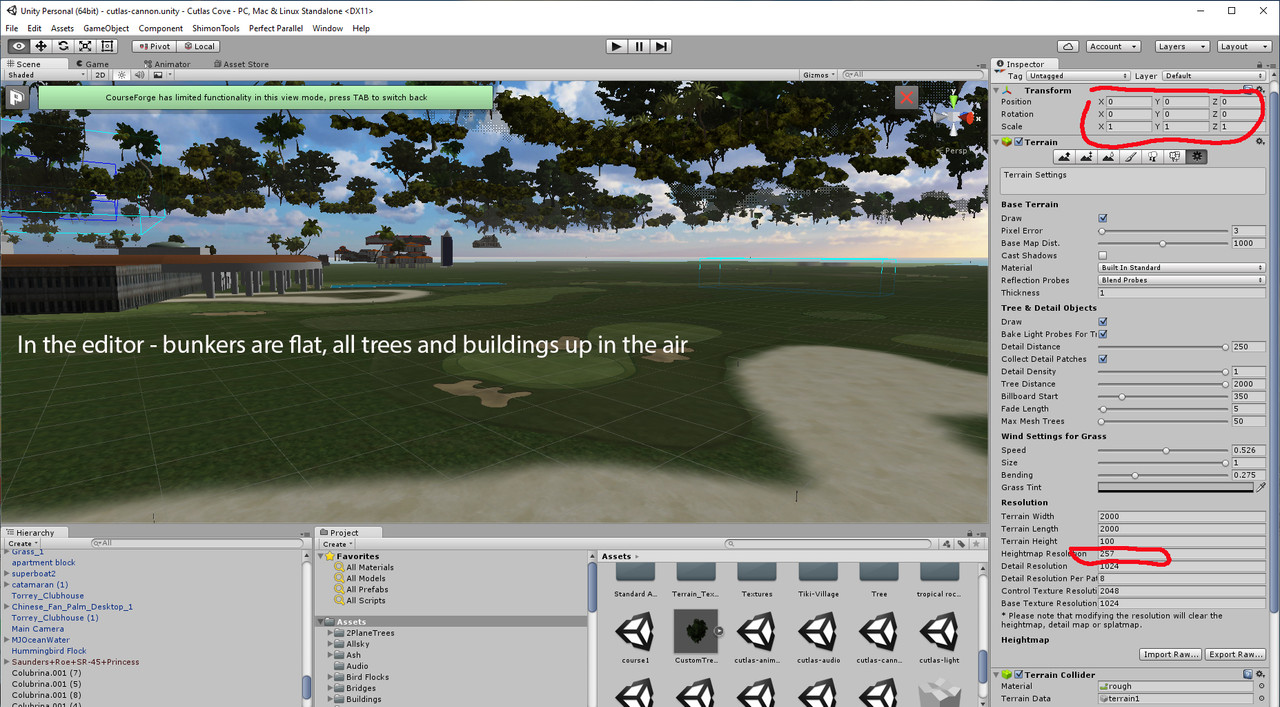 Pic in game. Weird bunkers once again. It may be a coincidence but these mounds are at shot points and the green. Buildings floating but most trees seem to be set down properly.