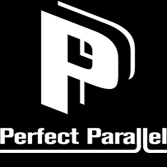 Welcome to Perfect Parallel

We are a next generation augmented reality 3D visualization company specializing in the recreation of outdoor sporting environments. We have a variety of products focusing on designing, creating, playing and broadcasting these sporting playgrounds.


Course Forge is our core product and is our proprietary sports modelling and development package. It is an engine that allows for rapid development of outdoor sports environments and creates the content that is consumed by our entire range of products.


Broadcast Suite is an application built to integrate into Broadcast TV EVS systems to show 3D virtual content of outdoor sports fields within the context of a Live TV Broadcast


Perfect Golf is our gaming platform. Currently there are multiple versions envisioned. Leveraging the course content created by Course Forge, it will come in a simulator edition (for use in Golf Simulators) a PC / MAC version for use with computers, an android version for use with the OUYA gaming console and select mobile devices.


Perfect Vision is our services arm offering services to golf courses, and other entities looking for visualization services. The services include "Fly By" generation, scorecard graphics, web graphics, strategy guides and web marketing.


Latest Gallery

Latest News


Perfect Parallel teams with Nicklaus Design to...

Andrew |   Sep 16 2014 12:22 PM   
Perfect Parallel Teams with Nicklaus Design to adapt three-dimensional (3-D) modeling techniques developed in the gaming and entertainment world to the world of professional golf course design.
     Read story →     

Perfect Parallel to Democratize Golf Games Ever...

Richard Nalezynski |   Mar 19 2014 08:10 AM   
PerfectGolf has been Greenlit by the Steam community
     Read story →     

Use Perfect Parallel Tools to Build the Most Re...

Richard Nalezynski |   Apr 11 2014 02:26 AM   
Use world-class tools from Perfect Parallel to build quality content.
     Read story →     

Latest Video Uploads


main