View Other Content
Search Articles
Recent Articles

0
Perfect Broadcast Suite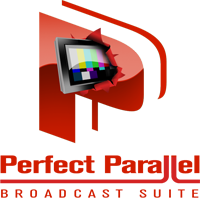 "Courseforge ™ will launch simultaniously with Perfect Broadcast
Suite version 1.0" explains Andrew Jones, Director of Programming
Services at Perfect Parallel. "We listenend to our customers and they
told us what they needed and what they wanted. I believe that Version
1.0 will do just that.
Perfect Broadcast Suite Version 1.0 is a
black box solution for Sports Television Broadcast Networks looking to
take control over their virtual sports envirnoments and leverage their
own content realtime for maximum advertising exposure for their
advertisors and spornsors.
We met with several networks and
they all told us the same thing. We want to use your technology. Can
you build us a Suite of Products for our platform.
Article: Perfect Broadcast Suite