View Other Content
Search Articles
Recent Articles

2
PerfectGolf Ground Physics Testing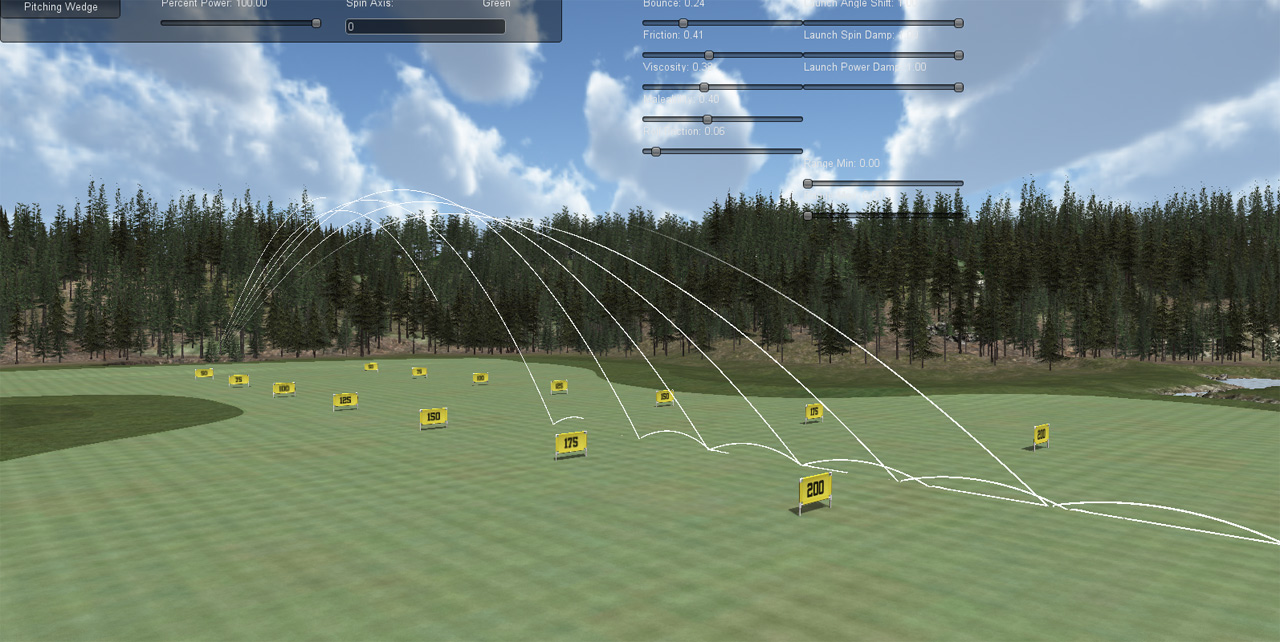 Now we are happy with our 'inflight' ball physics, we have been working hard to incorporate our latest ground physics build into PerfectGolf.
Using a number of easily adjustable variables, we are able to create almost any type of surface material for our virtual balls to interact with. Bounce, Friction, Viscosity, Malleability, and Roll Friction can all be adjusted to create a lifelike experience no matter what type of surface we hit the ball onto.
As opposed to the launch and 'in flight' ball data we have available, the ground physics is much harder to quantify as there is little available data to support the reaction of various types of grass and other surfaces on a golf ball - it's much more of a 'touchy feely' thing!
With so many variables to take into account it's taken a while to get values we are happy with all lengths of shots with different clubs on different surfaces but things are progressing well. From low flying but high spinning wedge shots which skip forward before spinning themselves to a halt or 2 iron 'stingers' which bore through the wind and chase down the fairway, we can now produce all these shots and more in PerfectGolf
Video to follow shortly..
Nemesis, Sinewiz, TimBoch and 12 others like this
Article: PerfectGolf Ground Physics Testing